Leopard Hunters
The video is available here...
A Natural World (50 Minutes) For BBC And PBS. 2001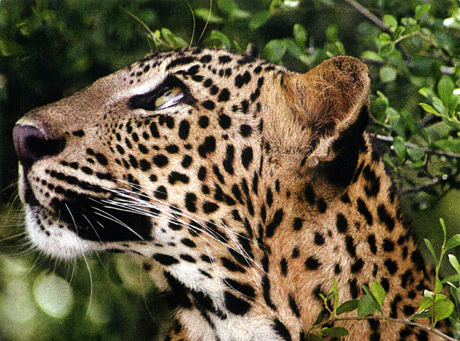 Two men from different parts of the globe. One from Sri Lanka and one from Scotland. Two men with a shared passion – they love big cats. Cameraman, Gordon Buchanan has spent the last few years filming tigers, lions and jaguars around the world. Jehan Kumara a successful businessman in Sri Lanka's capital, Colombo, has spent the last few years following the Asiatic leopard of Yala in the south of the country.
In Leopard Hunters they combine forces to make a unique and revealing film on the secretive spotted cats of Yala. No one has successfully achieved this before – we see how they did it. In the process we see leopards fighting crocodiles and bears, Gordon having a close encounter with a sloth bear, the most feared animal in the bush, and three beautiful leopard cubs surviving the perils of growing up in the jungles of Sri Lanka.
Click here to read some of Gordon's stories...
Producer Mike Birkhead
Camera Gordon Buchanan
Editor Nigel Buck
Music David Poore
Learn more about the film at; http://www.pbs.org/wnet/nature/leopards/

Back to top
Our Programmes


Back to list